Sherri J Smith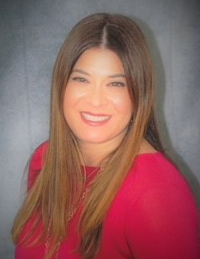 Managing Attorney
Sherri J. Smith, Esquire is an attorney in good standing in Pennsylvania, New Jersey, New York and Florida and is admitted to practice in the United States Federal District Courts for the Eastern, Middle, and Western Districts of Pennsylvania, the District of New Jersey, the Southern District of New York, the Northern, Middle and Southern Districts of Florida as well as the Third Circuit Court of Appeals.
Sherri has been an experienced litigator and bankruptcy attorney in Pennsylvania and New Jersey for over eighteen years and for the past twelve years Sherri has represented creditors in bankruptcy court, federal court and state court in New Jersey and Pennsylvania. Sherri has extensive experience defending claims brought by borrowers pursuant to The Truth in Lending Act, The Real Estate Settlement Procedures Act, The Fair Debt Collection Practices Act, Pennsylvania's Fair Credit Extension Uniformity Act, Pennsylvania's Unfair Trade Practices and Consumer Protection Law and the New Jersey Consumer Fraud Act.
Sherri routinely handles foreclosure litigation, Chapter 7, 11 and 13 bankruptcy cases as well as title resolution in New Jersey and Pennsylvania and has also successfully argued before the Third Circuit Court of Appeals and the Superior Court of Pennsylvania.
Sherri graduated with honors from Arcadia University earning a Bachelor of Science in Business Administration/Marketing and a Minor in Spanish and was awarded the Beaver College Distinguished Scholarship and Philadelphia Partnership Scholarship. Sherri earned the degree of Juris Doctor from Delaware Law School.