Scott Stengel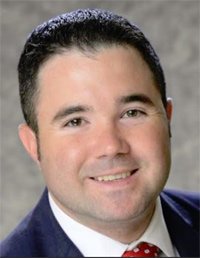 Of-Counsel
Scott Stengel is a honors graduate from the University of Florida College of Law. Mr. Stengel also holds a LL.M. in taxation from Boston University and a bachelor of science in economics from the United States Air Force Academy.
He is a member of the Florida Bar and admitted to the Southern, Middle and Northern U.S. District Courts of Florida. He currently focuses his practice on representing mortgage loan servicers and investors in consumer finance litigation and complex commercial matters in both federal and state courts.
A good portion of this litigation is related to claims arising out of federal consumer protection statutes, such as the Real Estate Settlement Procedures Act, Truth in Lending Act, Fair Debt Collections Practices Act, Florida Consumer Collections Practices Act, Fair Credit Reporting Act, and Telephone Consumer Protection Act. Mr. Stengel has extensive experience handling heavily contested matters through trial.
He also assists clients with review and implementation of internal financial servicing procedures to insure compliance with servicing standards, federal and state laws, court rules, and local practices. Additionally, Mr. Stengel has significant appellate practice experience to include drafting appellate briefs and oral arguments. Prior to joining Pincus Law Group, Mr. Stengel was a litigator with an Am100 law firm