Renée P. Cohen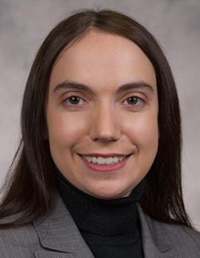 Associate
Renée P. Cohen has over a decade of legal experience licensed in New Jersey and Pennsylvania. She has represented Creditors in Residential and Commercial Foreclosure, Credit Card Debt, and Subrogation Matters. In addition Ms. Cohen has experience in Personal Injury and Family Law Matters.
Prior to joining Pincus Law Group, Renée practiced New Jersey Foreclosure firms with a nationwide footprint. Ms. Cohen has also completed a Judicial Clerkship for the Honorable Michael A. Guadagno, J.S.C in the New Jersey Superior Court, Chancery Division-Family Part for the 2009-2010 Court Year. Renée is admitted to practice in the state courts of Pennsylvania and New Jersey, and is also admitted in the United States District Courts for the Eastern, District of Pennsylvania and the District of New Jersey.
Renée received her Bachelor of Science degree in Biological Sciences, Biology from The Ohio State University and her Juris Doctor from Rutgers, The State University of New Jersey, Camden Campus.