Lorraine Gazzara Doyle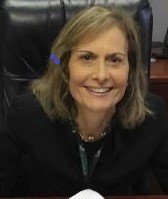 Senior Associate
Lorraine Gazzara Doyle, Esquire has over 20 years of experience representing credit unions, banks, mortgage lenders and servicers in bankruptcy, quiet title, foreclosure and defensive litigation in federal and state courts. She is licensed to practice law in Pennsylvania, New Jersey and Florida. Prior to joining Pincus Law Group, Lorraine served as Vice-President of Legal Compliance and Managing Attorney for a multistate firm that represented lenders in real estate-related, collection, and defensive litigation.
Since 2007, Lorraine serves as a member of the Philadelphia Mortgage Foreclosure Steering Committee Member which helped establish the national model for court-implemented loss mitigation programs. She is also a member of the New Jersey Bar Association Section on Real Property, Trust and Estate Law. Lorraine enjoys serving as an educator in the field, providing on-site training to clients, at industry conferences and continuing legal education programs, having formerly been an instructor of business law and business ethics at Rosemont College.
Lorraine's Juris Doctor degree is from Duquesne University of Law in Pittsburgh, Pennsylvania, which she earned after she graduated from the University of Scranton with a Bachelor of Science summa cum Laude.